Strike a Pose
I thought I would get some proper photos of CH4RL13 now that he's all put together. I even used a camera that's not also a phone. Click here for the slideshow. I'm still working on the software. He's got a little bit of personality but I have plenty of ideas yet to implement.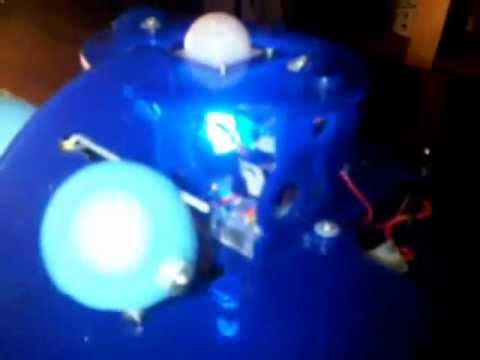 Construction Photos
Getting closer!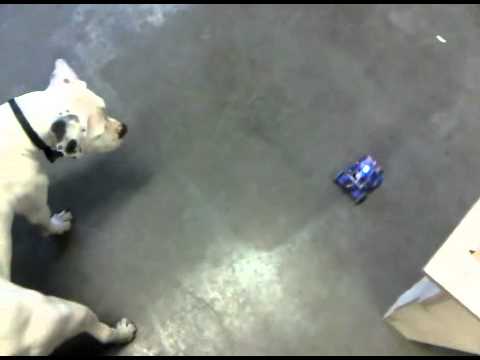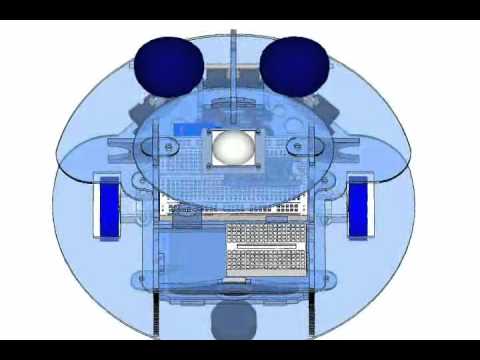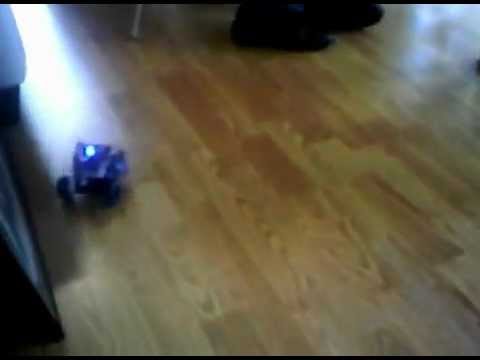 Make the Robot Smaller
In preparation for our Easter brunch I put together a miniature version of my robot, with the same brain, battery and wheels, and one sensor instead of three. Putting it together took less than an hour, and programming it took a couple more. It ended up being pretty good at avoiding obstacles.
Make the Robot Bigger
I had a breakthrough last night as I was trying to figure out how all the robot parts are going to fit into the body I'm designing. The idea was simple: make the robot bigger. I somehow got it in my head early on in this project that I wanted the robot to have a 7" diameter. That's pretty tiny considering everything I'm packing in there, so I decided to bump that up to...
Checking In
I've had a little time to work on my robot chassis design, but not nearly enough. I'll post some more Google Sketchup designs next week for sure. Early indications are that it will be bitchin'. Tonight I take the Basic Skills & Safety (BSS) class for the Epilog Helix 60w CO2 laser at The Mill. I hope to learn more about the laser's capabilities and limitations, especially with regard to...
Brain 2.0
I decided to swap out my Arduino Uno R3 microcontroller for an Arduino Nano. It has the same functionality and accepts the same programs, but it's very, very tiny. Also, instead of having pinholes that you plug wires into, the pins point straight down so you can mount it on a breadboard. And that's exactly what I've done. The entire circuit shown above is the size of a credit...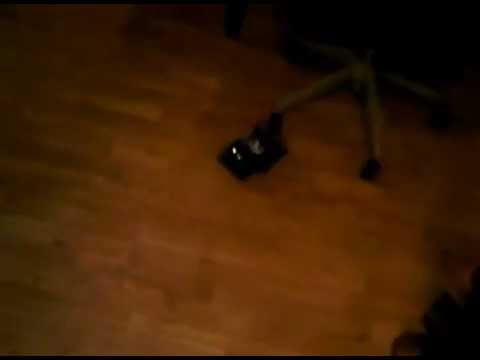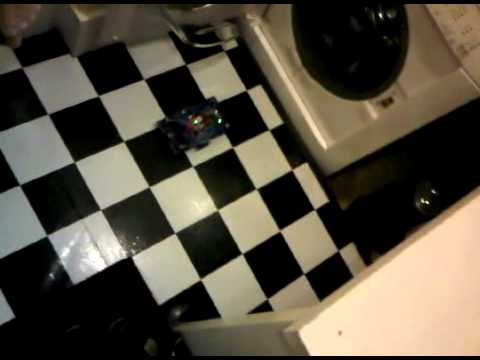 More Roving
Robots hate chairs. It's a fact of robot life, at least for small rolling robots. I didn't realize the seriousness of that hate until I set mine loose in my home. My robot gets stuck, in all kinds of ways. Some of those are unavoidable, like bogging down on a thick rug, or making it halfway over a cable. Other ways of getting stuck are avoidable, I've learned. I think I'm...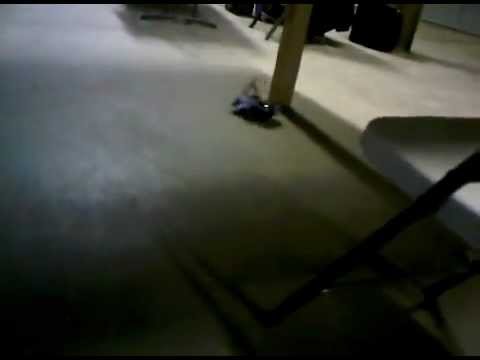 Roving Robot
So I kind of got my sensors working. They're still a little unstable, but they worked long enough for the robot to take a little spin around The Mill this afternoon. Then one of the wheels came off and I had to call it a day. Again, I was mostly running at half the maximum speed. In this case, it wasn't because of limited space, but because when I tried to go the maximum speed on the...
Fun with Spreadsheets (no really!)
This whole project is about geeking out, and it wouldn't be geeking out without spreadsheets! Anyone who knows me knows that I don't need much of an excuse to use Excel. In this case, I've been diagramming my custom circuits. With dozens of wires crisscrossing between the arduino, my tiny breadboard, a custom control circuit, and at least 7 other external components, I needed to...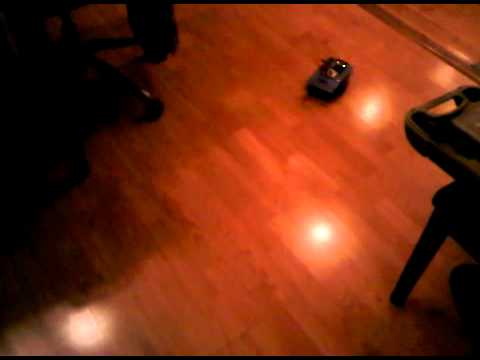 GO-BOT
Hey, it's a robot, kinda! My main goal of Stage 1 has been achieved: We're rollin'. One of the secondary goals was to have a quick vehicle, and hOH BOY was that achieved! The video shows the GO-BOT running at half speed. I don't know if I can test full speed in my house. I wouldn't be able to catch it before it smashed into something. So, I'll have some fun...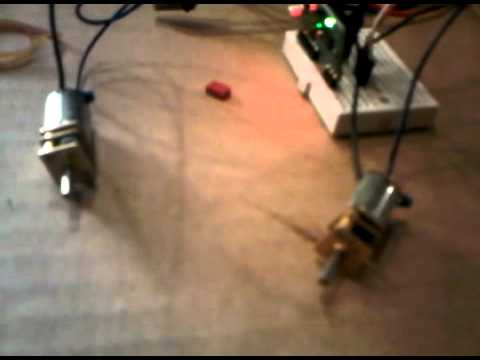 Not Drowning but Waving
The video in the next post may not seem like much, but what it represents is huge (to me, right now). It's been over a week since my motor shield meltdown. I decided to go with a simpler approach and use the Qik 2s9v1 Dual Motor Controller from Pololu. It's designed to make 2 small motors go forward and backward and, unlike the Adafruit motor shield, do nothing else. Regardless, there...
CRISITUNITY
Well it seems I've trashed my motor shield in an attempt to troubleshoot my recent issues. In hindsight, maybe it was a bad idea to try unsoldering a 16-pin integrated circuit that had been soldered on less-than-professionally in the first place. I don't know whether I can recover the shield at this point. I don't know that I care. I'm tempted to chalk it up as a...
8-(
I received the battery and tested my motors, and something is seriously wrong. Between the two outputs that I'm using on the motor shield, one only works in one direction, and the other has a constant ~20 RPM spin when it's supposed to be stopped. I tried connecting the little DC motor that came with my Experimentation Kit and got the same response, so I know it's not an issue...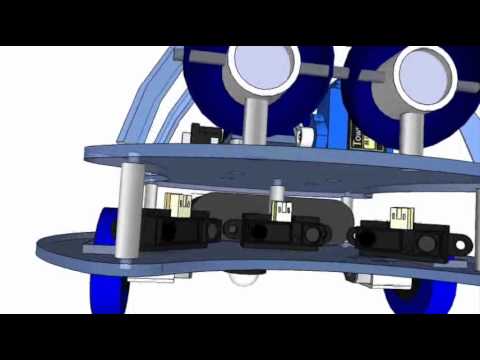 The Drawing Board
While I wait for the new battery to arrive, I've started doodling a little in Google Sketchup. I've got some ideas for what I want the chassis to look like, but it's obviously not a complete picture just yet. So far I've just drawn the 2 planer surfaces with 1" standoffs, plus the wheels. Overall diameter is 7".
Check out the big brain on JonBot!
My practice paid off, as I was able to solder together the motor shield and so far it seems to be working well. I've recreated a few of the curcuits from my testing phase and they all run as designed. The process was not without incident, however. I'll just say that I now know how to unsolder, and one of the capacitors is a replacement from Radio Shack. Yeah, we'll leave it at...
I am a giant person
I check the physical dimensions of every part before I order it, but inevitably when they arrive they seem much smaller than I thought they'd be. This gearmotor is an extreme case:
Do the Locomotion
Stage 1: "GO-BOT" This will be the most challenging part of this project. The goal is to have a moving vehicle. I've ordered a bunch of parts that are being shipped, so while I'm waiting I can talk a little bit about my objectives. While planning this project I've viewed quite a few videos of other people's robot projects and it's given me a very good...
I soldered! I'm a solderer!
Success! Thank the Flying Spaghetti Monster for the internet, because without it I think I would have had much more trouble with my first soldering experience. These tutorials were very, very helpful. Before I actually attempted assembling the Solder : Time clock I figured it'd be a good idea to practice on a couple dummy components. So while I was at Radio Shack getting the proper...
It's Solder : Time!
Ok, I think I've got the hang of putting together these circuits, and the programming part is just fun. However, it's time to move forward. The next stage will include assembling a motor shield to attach to my arduino (more about that later). That will involve soldering lots of little components onto a printed circuit board (PCB). I have never soldered a thing in my life, so I'm...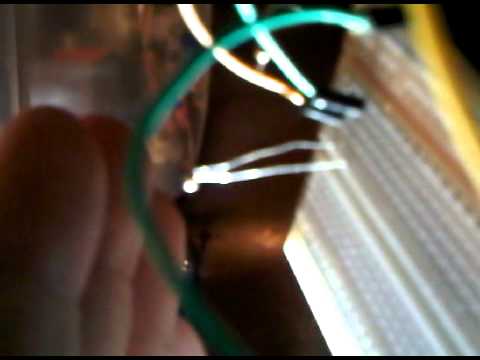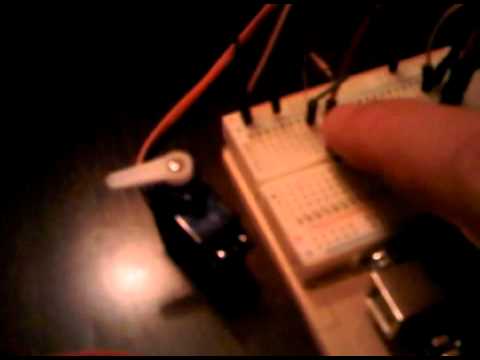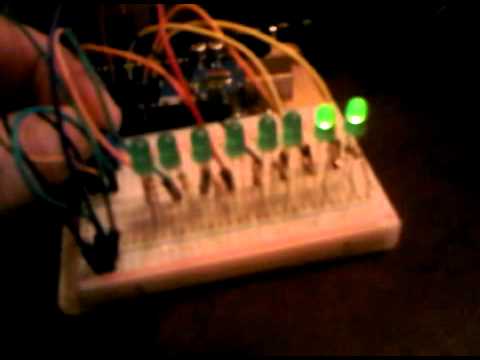 BRAAAINS!
I received my robot brain this week. The Arduino Uno is a microcontroller, a small computer that can receive signals from various input devices, process them, and send signals to various output devices. The processing is based on a program that I write on my computer and send to the arduino over USB. The program will automatically run whenever the unit is receiving power from either the USB...
The Plan
So I'm new at this. Building a robot requires skills in electronics, mechanics and computer programming. I have experience only in the latter. It would be foolish to try building my finished product right off the bat. With that in mind, I've developed a 4-stage plan. As any programmer knows, the counting starts with zero… Stage 0: "NO-BOT". In order to develop some...
Hello, my name is Jon...
Goal: I am going to build a robot. Reason:  I've always wanted to make a robot. Who wouldn't want to make a robot? Catalyst: My friend Gerg at The Mill recently got an Arduino Uno microcontroller (small computer on a circuit board) kit from adafruit. It made me think about building a robot so I'm doing that. Type: I'm planning a small, round, battery-powered,...